Why We Love Working with Anntarah!
Anntarah was founded by Jessica Rodriguez, the CEO of Art Atlas Peru, an organization created with an environmentally conscious philosophy, which uses only natural fibers such as Alpaca and Organic Cotton in the manufacture of its high quality garments exported to many countries. Launched as a socially-driven company, Art Atlas employs more than 140 employees directly and 300 indirectly. The company has contributed to the development of the region by promoting the participation of artisan cooperatives and micro-enterprises.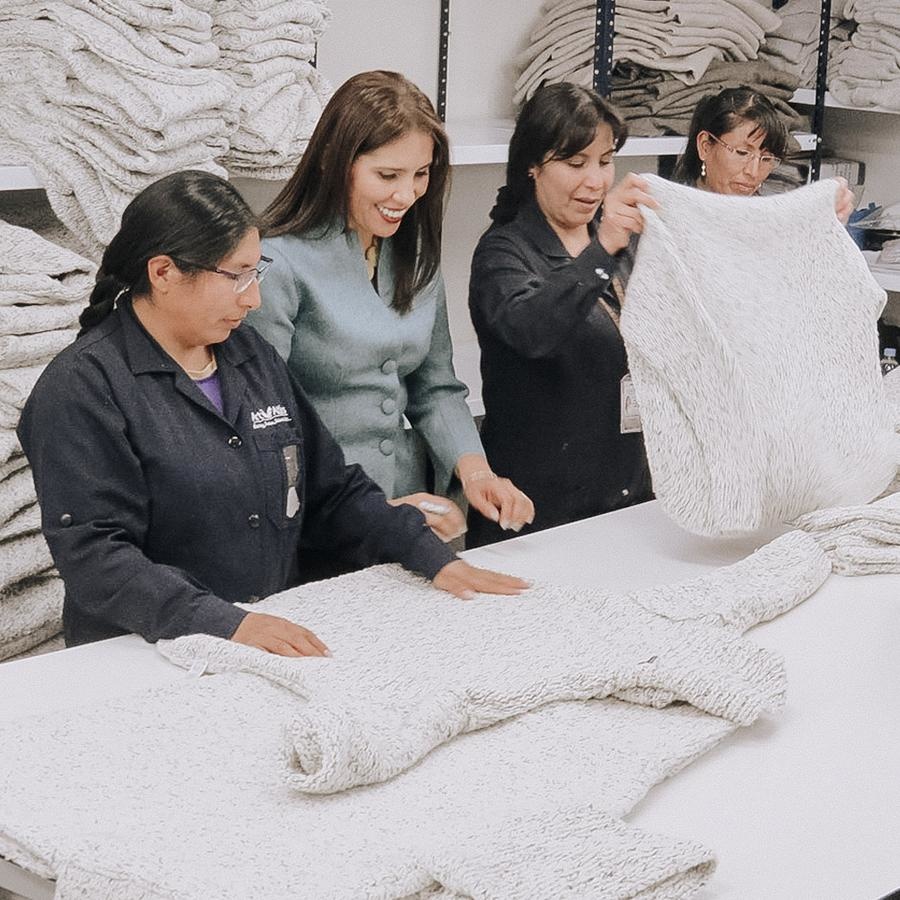 More than a company, Anntarah is a family which seeks the continuous development of each of its members, each one is a fundamental piece of the development and growth of this company. Their  main goal to is preserve the cultural legacy of Peruvian textiles. They are always striving for the development of more opportunities for Peruvian women, the fundamental axis of Peruvian society,  through the work, training and empowerment of our valued women, the foundation and pillar of every home.
Anntarah also often participates in small workshops with talented artisans, small groups, cooperatives and other associations, including them in their value chain. With the Fair Trade principle they have obtained Social Responsibility certifications and the recognition of important national and foreign organizations, consolidating themselves as an important company in the Alpaca sector in our Peru.
Furthermore, their garments are made with the most natural fibers, such as organic cotton and alpaca, and each of them has quality certifications. These are some of the many reasons we at Khipu love working with Anntarah and the Art Atlas Foundation. 
Basically, Anntarah and Art Atlas Foundation are taking sustainable and ethical fashion to the next level, all the while not loosing emphasis on creating timeless and stylish designs.